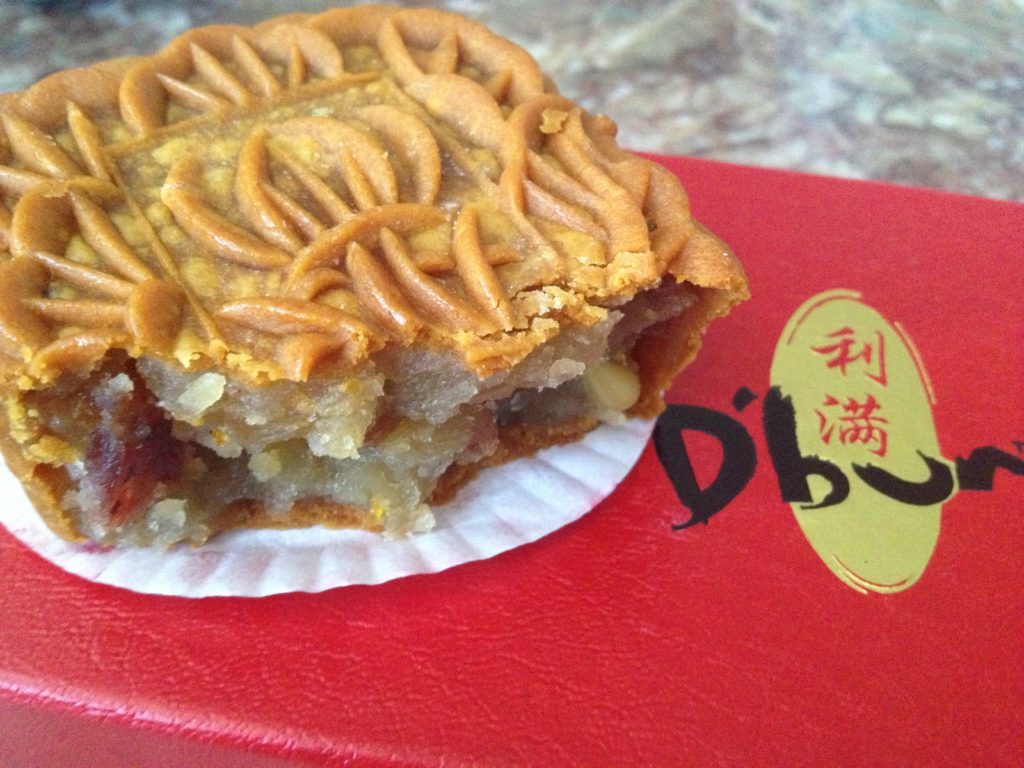 The Mid-Autumn Festival is a huge harvest celebration in Chinese, Vietnamese and other Asian cultures. Also known as the Mooncake Festival, the holiday is marked with the gathering of family and friends, giving thanks, praying for more blessings, and sharing and eating mooncakes. And yes, it occurs during a full moon.
The bakeries in Singapore have been promoting mooncakes since July, even though the holiday this year isn't until Sept. 19. I have never had a mooncake, so I was eager to try these savory pastries made with lotus seed paste and assorted fillings.
I had read about the handmade baos at D'Bun in Singapore and made the trek to the east side of the island to the up-and-coming Joo Chiat neighborhood in search of the bakery's popular mooncakes.
Unlike the mooncakes shared by families, these were mini cakes perfect for one person. I chose a savory one filled with egg and bak kwa and a sweet one filled with honey and nuts. I'm not a big fan of durian, but I heard their durian mooncakes are delicious.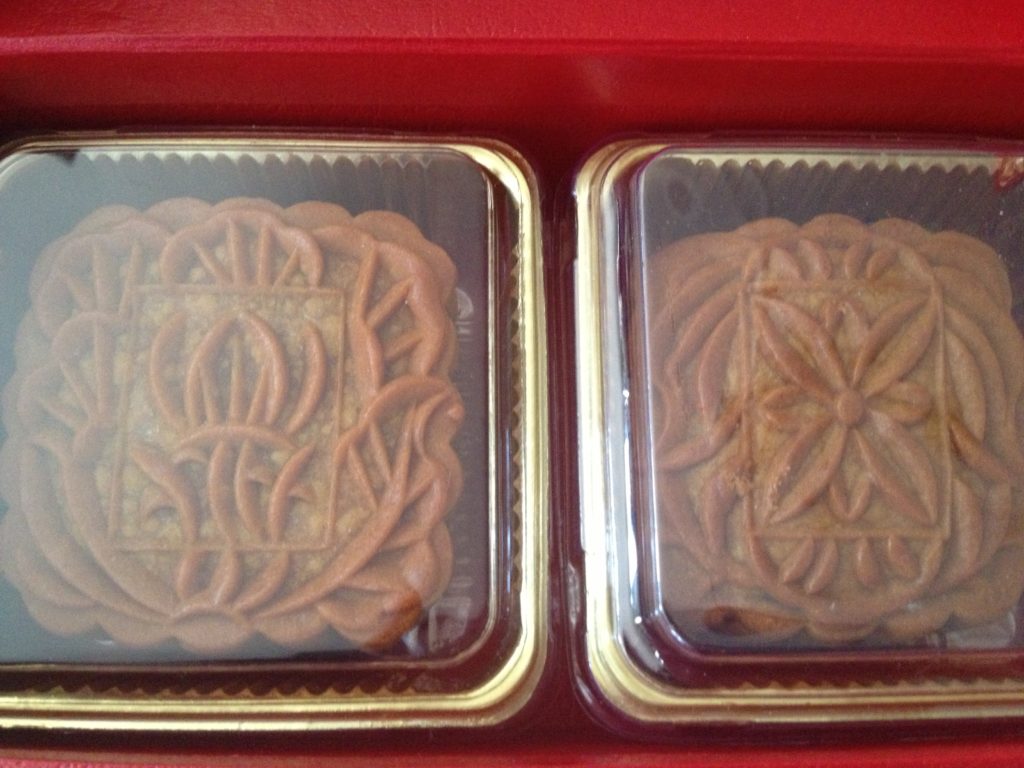 Both were so rich I could only have a couple of bites. Good thing they can last for a couple weeks in the refrigerator!
Honestly, I didn't find them particularly special, but I'm guessing it's more of a "sentimental tradition" thing for those who celebrate the holiday. But they were tasty!
D'Bun
358 Joo Chiat Road
Singapore 427603
Tel: 6345-8220